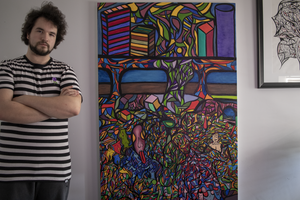 Traversing Hell and Earth
60 x 40 Oil Painting

This was created over the course of a year with premium oil paints onto a 60 x 40 canvas with 1 and 3/4 inch depth.

The piece itself was created to show the split between the void of hell and earth where hell has predominantly taken hold of our view on life. It seems the selfish nature generations has left a lasting impact on our ability to view the divine.